In December 2021, TikTok surpassed Snapchat and Twitter in global user numbers, making it the world's third-largest social network. The app is on track to count 775 million monthly users in 2022. As TikTok continues its swift ascension, marketers and brands still have a lot to learn about what does and doesn't work as they test the waters and tweak their strategies to reach its young user base.
For its latest report, InVideo analysed more than 300 brands and 650 videos to compile the best practices TikTok marketers should follow this year. Ahead see which of the most valuable brands had a presence on the app, their posting cadence, the style, tone, and metrics of their best performing videos, as well as findings on how Amazon and Samsung are getting it right.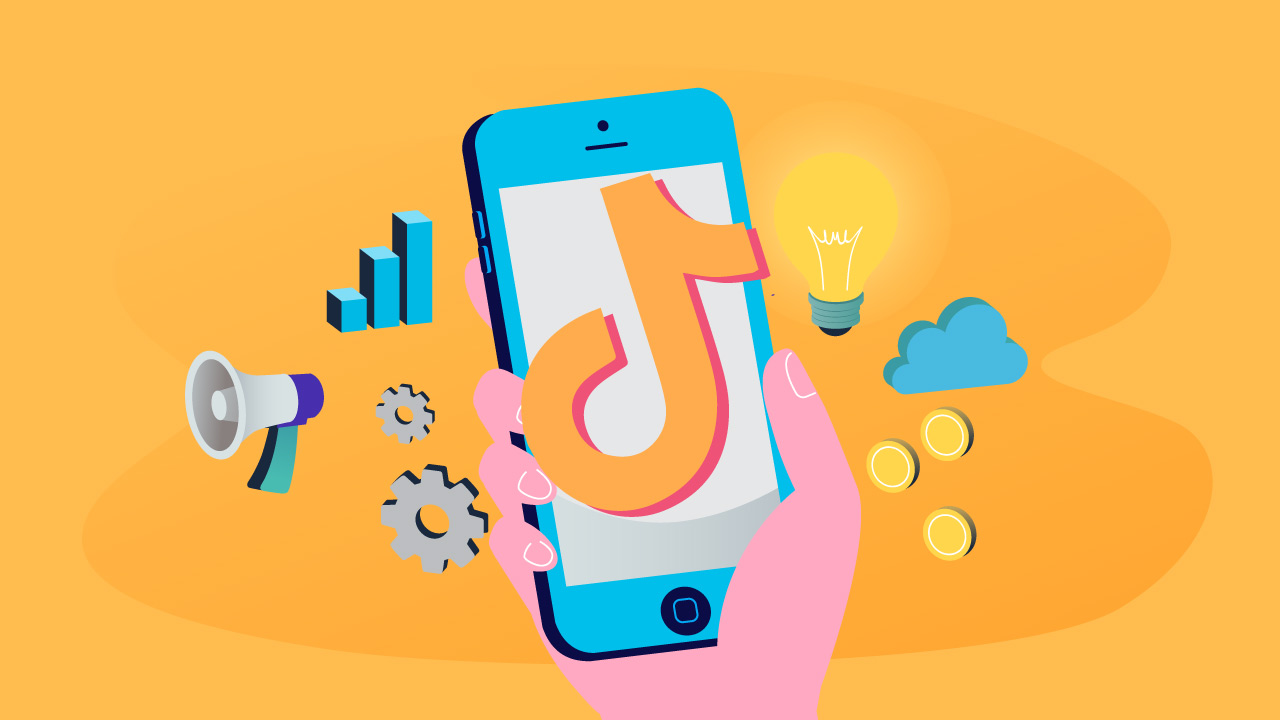 First, here are some key TikTok stats to keep in mind in 2022:
Half of the top brands have no TikTok presence, including Google, Facebook, YouTube and Ikea. Some of them do have official TikTok accounts but haven't posted any content yet.
The best-performing TikTok brands post 3.52 times per week on average.
A 1 percent increase in followers corresponds to a 0.65 percent increase in average views per post.
80 percent of the top videos had music, with upbeat songs being the most popular music choice by far.
Tech, food and gaming brands have the highest average views per video.
Among the brands studied, So Satisfying, Samsung, TikTok, Chevrolet and Flighthouse were the five most popular brands in terms of average views per video.
Five of the top 10 videos were created by TikTok itself.
90 percent of the videos studied had product placement, while 30 percent included humour.
About 25 percent of the videos featured a celebrity or an influencer.
Videos promoting brand events drew nearly 20 million views, while those featuring some form of sexuality or animals generated over 10 million views.
Creative videos with animations and graphics overlays regularly draw over 11 million views per post.
Video descriptions were 87 characters long on average, despite TikTok's 150 character limit.
Video descriptions had 3.26 hashtags on average.
87.3 percent of the videos had at least one hashtag.
Every 100 views generate 12 engagements on average, with engagements defined as the sum of likes, comments and shares.
---
TikTok Brand Strategy
Of the 317 brands that InVideo analysed, roughly half of top brands lack a presence on TikTok. This is surprising given an early presence on the platform may coincide with a substantial advantage for brands willing to take the time to produce engaging content.
---
TikTok Posting Strategy
TikTok's algorithm rewards frequent and consistent posts as the best brands—those with 10,000 or more average views per post—post an average of three videos per week. InVideo reminds marketers that more isn't always better.
Five posts per week will rarely make much of a difference, though there are exceptions. Amazon Prime Video, for example, posts more than 40 times per week and draws an average of 1.32 million views per post and has accumulated a total of 2.2 billion views. Netflix, on the other hand, only posts 8.5 times per week with a total of 419 million views. Brands can gain a significant advantage by posting more frequently and more consistently than their competitors while staying up-to-date with video trends.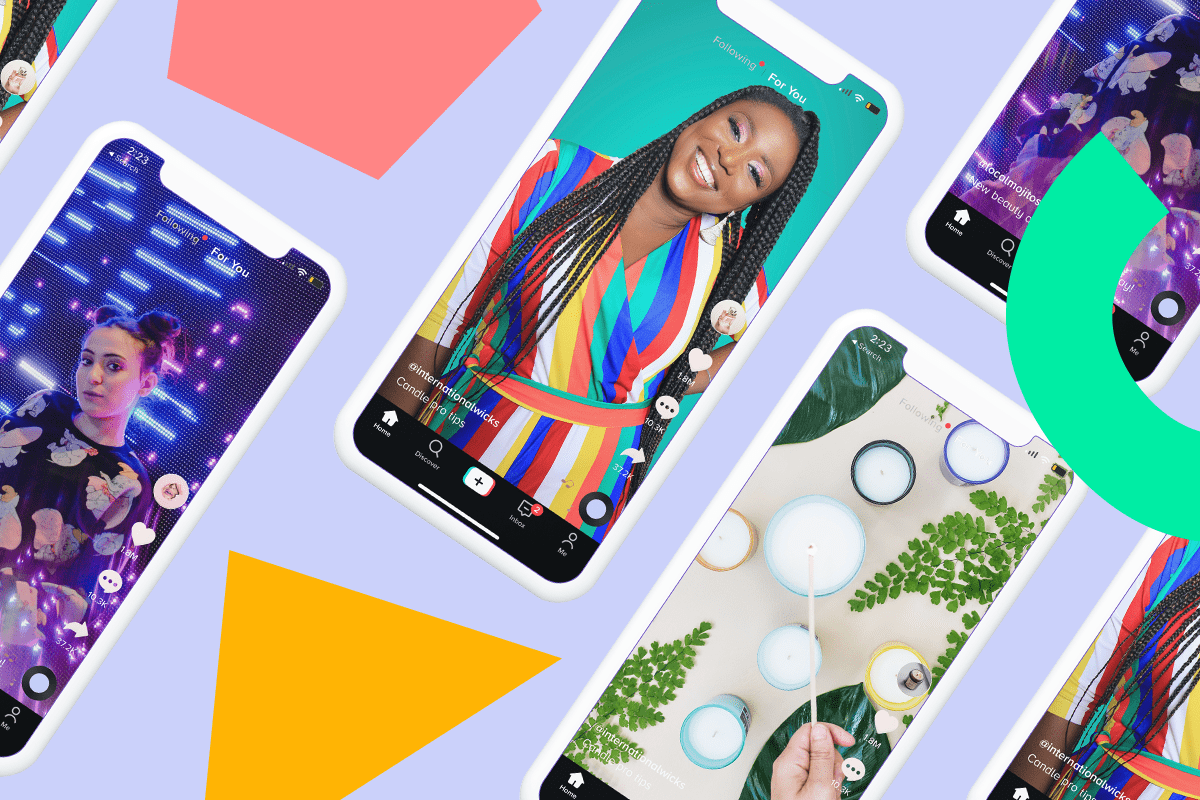 ---
TikTok Marketing Strategy
The larger your follower count, the more likely your videos are to be liked, shared and commented on. Therefore growing your fan base on TikTok should be one of the top priorities of your channel.
InVideo found that a 1 percent increase in followers corresponds to a .65 percent increase in average views per post. The key takeaway here is that paid campaigns and giveaways that are effective in attracting followers will boost your content's reach.
---
Tech, Food And Gaming Brands Are Most Popular
Yes, the industry within which you operate can have an effect on the average number of views your videos receive, but there are factors beyond this to consider. InVideo computed the average number of views each brand received on their videos and found that tech & IT, food & beverages, gaming, media, sport and non-profits were the most popular types of brands on the platform. Cosmetics came in last of those studied, with less than 500,000 average views per video while tech & IT drew more than 2.3 million views per post.
Nevertheless, TikTok rewards creativity far more than it does anything else. Some of the most popular brands on TikTok include So Satisfying, Samsung, TikTok, Chevrolet, Flighthouse and Victoria's Secret. If you're looking for a brand to emulate to gain as much traction as possible, study @TikTok's videos—whose top five most-viewed videos are among the top 10 most-viewed on the platform overall.
---
Music Makes The Video
Of the roughly 650 videos studied, close to 80 percent included music, with upbeat music being the most popular choice by a longshot. Be sure to add music to all of your videos and more often than not use upbeat and trending songs. Take a look at the @AldrichLandscape TikTok channel for an idea of how seemingly mundane tasks like mowing a lawn can earn 20,000 views with the right song and for an example of how a small business can make it big on the platform.
---
Recipe For Creating The Best Post
There's no magic formula for getting it right on TikTok but there are some metrics to take into consideration when planning your strategy and videos, including the type of content, the mood your video evokes and video design style, to name a few.
According to InVideo's data, brands that advertise on TikTok include one or more products in their videos 90 percent of the time. Other than products, these videos include an influencer, a celebrity, dancing, a tutorial or a conversation. About 25 percent of videos feature an influencer or celebrity with an endorsement or collaboration.
Surprisingly, less than 4 percent of videos included a call to action – something you may want to consider adding to the end of your video (even if you have to mask it in a tutorial) in order to gain followers, expand reach or drive traffic to your other social channels. Or you can choose to capitalize on the entertainment/information you've provided to viewers by asking them directly to do something that returns that value to your business, such as to like and follow.
Brand events generated the most views, followed by sexuality, animals, tutorials and celebrities, in that order, found the study. Conversations and listicles generated the least number of views of the categories studied.
InVideo's suggestion here is to diversify the substance of videos by showcasing your employees and putting a face to your company—something that may generate more traction considering that these videos had, on average, more than 9 million views. Don't shy away from publicizing your upcoming events or products on the platform, because according to the research, viewers love watching these kinds of posts.
One of the goals of a TikTok marketing strategy is to have your audience associate your brand with positive emotions and to encourage them to do something, e.g., buy, follow, participate, etc. In this context, music can help a brand elicit a specific mood needed for its video. Just be sure to evoke a mood that matches your product and brand identity.
Of those studied, 30 percent of videos tried to be funny, over 15 percent tried to be suspenseful, and over 10 percent tried to be adventurous. In total, those that included humour generated the most views (over 8 million on average), followed by relaxing videos, adventurous videos and suspenseful videos (in that order).
The final element InVideo studied is visual design. The company studied some of the basic types of design styles used on TikTok and how well they do in practice. It found that on-screen text was used more than half of the time, followed far behind by animation, emojis and graphic overlay.
On-screen text was the most-used style given it's an effective way to add important information like side notes, commentary, context, a call to action or a promotion code.
---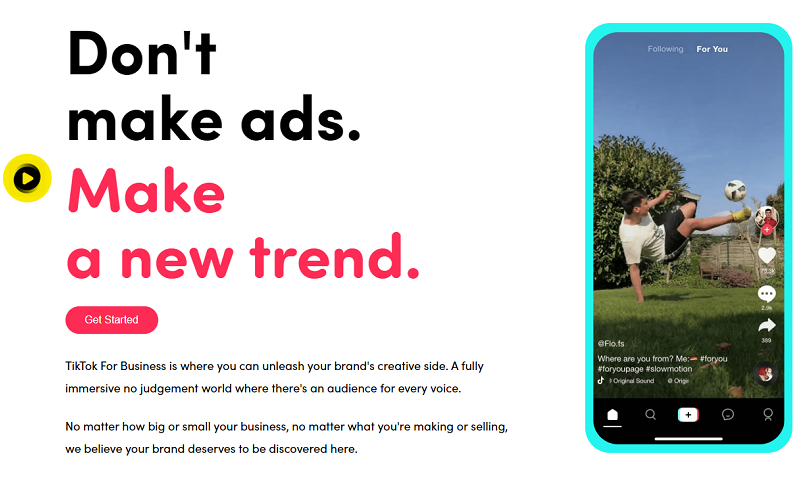 Top Trends Of 2022
Another way to win at TikTok is to stay up to date with trends going viral on the platform. Some popular challenges at the moment include the Vogue challenge, picture trend, album cover challenge, turning your DMs into quotes, and the "What I mean when I say I'm from" trend.
This article was written by Nina Aghadjanian and was originally found here: How Top Brands Are Winning At TikTok (alistdaily.com)