TikTok, the short-form video platform, has skyrocketed in popularity over the last few years, becoming the number one website in 2021. With over 1 billion sets of eyes on the For You Page every month, it's a no-brainer for brands to explore ways to use the platform for ad campaigns. But with much of the app's appeal found in how quickly it allows users to consume content—with videos between 21 and 34 seconds performing the best, according to Hootsuite—brands may wonder how they can succeed in effectively capturing user attention before they scroll on to the next post.
The key is knowing your audience so you can make an immediate positive impression. By incorporating one (or more!) of the following marketing strategies already proven effective with Gen Z advertising into upcoming TikTok campaigns, brands can take advantage of the app's success and improve their overall campaign performance.
Why target Gen Z?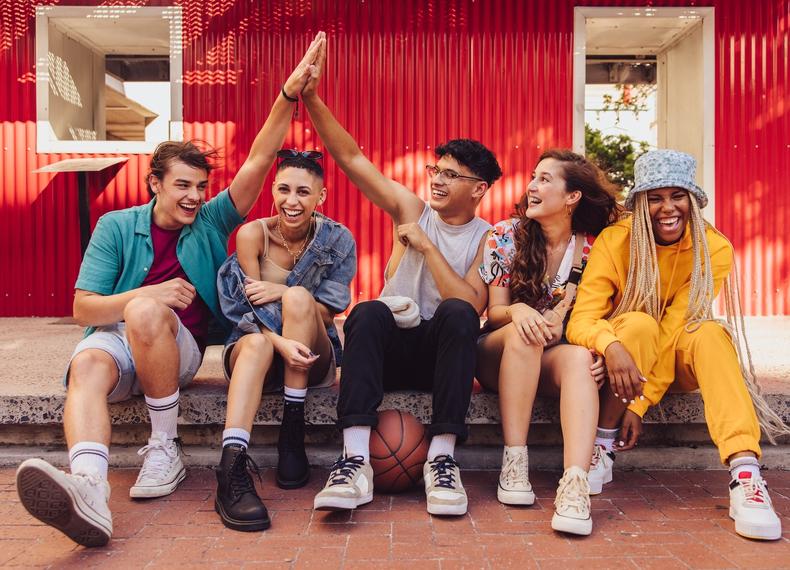 Gen Z, whose members are currently roughly between the ages of 7 and 22, is the most diverse and educated generation yet, according to PEW. Gen Zers are known for their efforts to reverse climate change, support gun control, and unseat incumbents. But they're also altering the comparatively mundane by changing the way we work and even the way we advertise.
There's no beating around the bush: Gen Z hates blatant advertising. As reported by CNBC, 69% of Gen Z physically avoid advertisements however possible. They're likely to skip engaging with content altogether if they have to sit through lengthy ads to access it, and may even avoid a brand specifically because of forced advertising. According to TrueList, Gen Z makes up more than a quarter of the world's population and accounts for up to 40% of consumers in the U.S.; the last thing advertisers want to do is drive them away. That could amount to their up-to-$360 billion disposable income being diverted elsewhere.
So how do brands advertise to Gen Z, the most notoriously ad-resistant generation? It all starts with meeting them where they are: TikTok.
Why use TikTok to target Gen Z?
You may be wondering: just who is Gen Z on TikTok? The answer is that Gen Z is TikTok: TikTok users are 60% Gen Z. Each user spends on average more than 10 hours scrolling per week. That is a huge potential for engagement and conversion. Plus, TikTok offers advertisers several perks, including flexible pricing, live monitoring, and customizable audience targeting.
With these features, MTV successfully targeted 14-to-25-year-olds with their #MyMTVStyle campaign, achieving 16 million impressions.
What strategies work on TikTok to target Gen Z?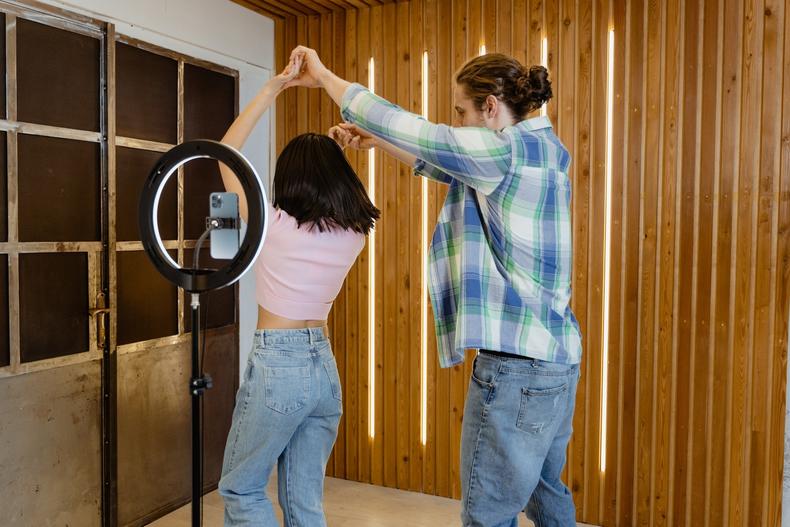 Gen Z marketing strategies work best when they aim for organic, authentic peer-to-peer content. These include:
1. Partnering with influencers: Chipotle created a branded challenge and blew it up by partnering with influencers. The Mexican food restaurant shattered records with their #GuacDance challenge, inspired by Dr. Jean's viral "Guacamole Song." The brand partnered with influencers like Brent Rivera and Loren Gray to promote the dance-off, urging TikTok users to show off their best avocado-inspired dance moves. Many TikTok dance challenges include provided choreography, but Chipotle let the participants take the reins to come up with dances that they felt best fit the bill.
They garnered 250,000 video submissions in less than a week. In August of 2021, it was TikTok's highest-performing branded challenge in the U.S., leading to Chipotle's biggest Guacamole Day ever, with more than 800,000 sides of guac served.
Further examples of brands partnering with influencers include @vessi and @kallmekris and Summersalt and Maia Knight, and other challenge inspirations include Guess's #InMyDenim, which earned the brand an additional 12,000 followers, and e.l.f. Cosmetic's #eyeslipsface, which was the fastest ad campaign to reach 1 billion views on TikTok. While these branded challenges were wildly successful, they often lead to the tag page's inundation of unrelated content as other creators attempt to capitalize on the popularity, which is something to keep in mind if your brand is considering launching one.
When coming up with a branded challenge, it's also important to stay true to your brand's mission; if you're a makeup brand, it wouldn't make much sense to partner with a food blogger or replicate Guess with a clothing challenge. Instead, you might partner with a Gen Z makeup artist and challenge users to recreate a viral celebrity look with your products.
2. Capitalizing on trends: The MoonPie account capitalized on a trend by using the tiny bee filter, which creators usually use to casually admit their worst decisions, to create a "shitpost": a post with no clear context and little creative effort not easily repeatable by other creators. Alongside the tiny bee filter, MoonPie used an original sound, with the creator half-heartedly singing about the bee's similarity to a MoonPie before pleading with viewers to go out and buy one. It racked up 140,000 likes, with commenters calling it "peak marketing," and claiming to be rushing out to pick up a box.
Similarly, Ryanair used a trend to help its ad go viral by using the "It's Called the Midwest Because Every Single Thing in it Is Mid" sound to garner 1.6 million likes; and Scrub Daddy posted a video using a trending car filter, netting 19,000 likes.
The TikTok algorithm seems to give preference to new content that falls in line with what's already trending—sounds, hashtags, and filters—but getting the content in front of a user is only the first step. The algorithm can help the post reach more sets of eyes, but it doesn't affect a user's choice to view the full ad or physically engage with it; that's up to the creator to nail.
"Stay on top of current trends. Whether it's a dancing trend, trending sound, referencing Emily Mariko's salmon bowl, or whatever it may be—stay relevant and stay in the know," says social media and influencer marketing specialist Emily Kuchlbauer. "Use popular video styles like unboxings, GRWM (Get Ready With Me), and tutorials to create engaging content that doesn't feel like an advertisement."
Don't be afraid to get silly and even nonsensical with your marketing. Humor is essential to Gen Z, so playing into their brand of comedy (without seeming like you're trying too hard to do so) is critical. When using trends, brands have prior confirmation that their audience will find it entertaining.
3. Posting amusing content: Fruit Gushers went viral with their first humorous TikTok video. The video starts like any random scripted skit on the FYP, depicting a tackle box full of gushers that stops scrolling fingers in their tracks. The only definitive indication of the video's status as an advertisement is the quick flash of the brand logo at the end. There's no text beyond the caption "Worms catch fish… Gushers catch friends?!" Instead, the video and its jovial audio uses absurdist humor to tell a brief story that elicits an easy laugh. The video earned 423,000 likes.
To create a similar vibe for your brand, think outside the box to conceptualize a scene around your product. Place it in an unconventional (read: funny) location (like snacks in a tackle box) or showcase it in a way that goes against your advertising instincts (like using snacks as fish bait). "Have fun," Kuchlbauer advises. "TikTok is its own unique environment with an amazing sense of humor. Don't be afraid to tap into that."
4. Leaving it up to Gen Z: Language-learning app Duolingo ceded creative control of TikTok ads to its Gen Z Global Social Media Manager. Zaria Parvez was given the creative freedom to experiment with the brand's TikTok account, and her posts ultimately went viral starting in September of 2021. The brand's account is best described as unhinged, with their mascot often seen thirsting after Dua Lipa, giving birth to Scrub Daddies, threatening users who haven't done their Duolingo lesson for the day, pointing out the faults of other brands, and evading the company's lawyers.
Duolingo builds brand awareness with its recognizable mascot without constant in-your-face advertisements. As a result, its account feels more like any other TikTok account than one representing a brand. As Parvez told Marketplace, "Gen Z wants authentic POVs, they want people to have fun, and, like, they don't want to be sold to." Parvez has grown Duolingo's TikTok account from 50,000 followers to over 4 million.
Nobody knows what Gen Z wants to see better than Gen Z. To successfully target Gen Z, brands should follow in Duolingo's footsteps and allow members of Gen Z to be part of the creative marketing process—while keeping in mind that the generation is by no means monolithic, and it might take ongoing experimentation to hit the mark.
Who are top Gen Z influencers?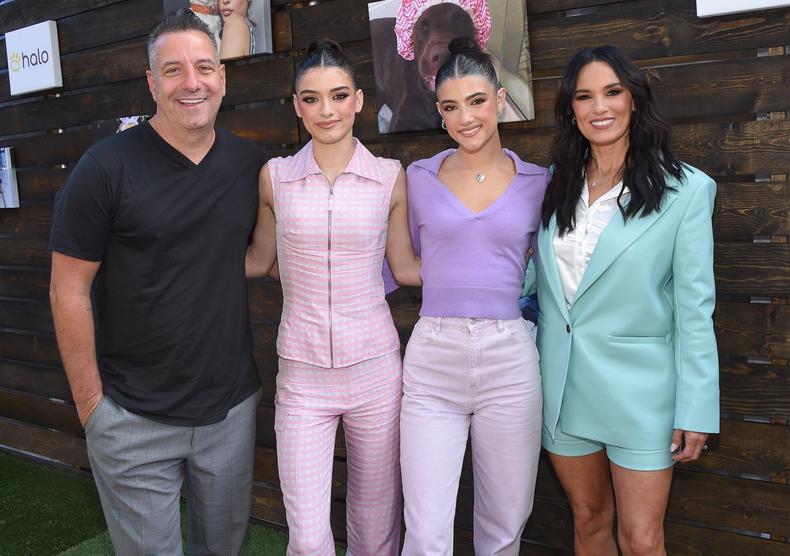 If you're unsure where to start when it comes to finding Gen Z influencers to potentially partner with, here are some of the most popular:
Charli D'Amelio: D'Amelio was the first TikToker to reach both 50 and 100 million followers. Today, she has 141 million followers, making her the most-followed on the app. D'Amelio joined the platform in 2019 and quickly rose to popularity with her trending dance videos. She's collaborated with Takis, Morphe, and Invisalign to advertise on the platform.
Dixie D'Amelio: Charli's older sister began posting to TikTok after seeing Charli's success. Today she has 57.4 million followers, a record deal, and TikTok marketing collaborations with brands like Morphe and PUMA.
Bella Poarch: Poarch went viral during the summer of 2020 after posting a lip-synced video that is still the most-liked TikTok today. She now has almost 90 million followers and has the third most-followed account on the app. Poarch also has a record deal and has worked with brands like HyperX and Cash App.
What are the best Gen Z marketing campaigns?
TikTok is an incredible tool for targeting Gen Z, but capturing their attention goes beyond a snappy video or trend comprehension. If you need a little more inspiration, check out these three campaigns that did especially well with Gen Z: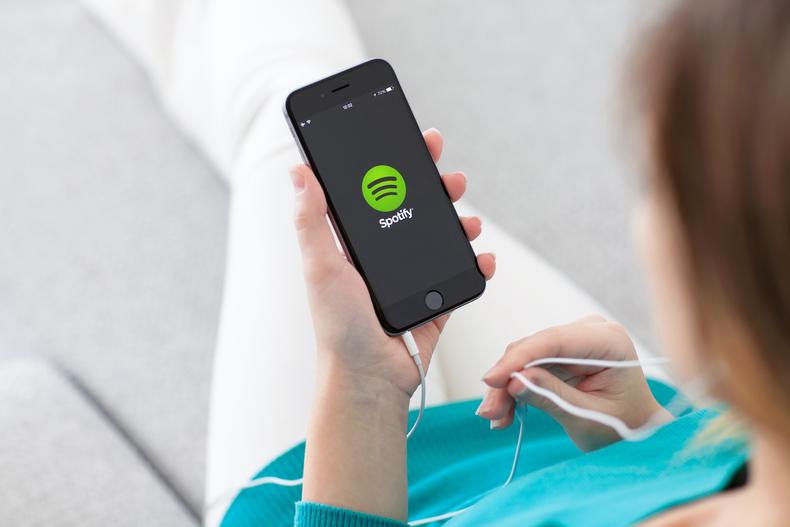 Spotify: In 2017, the streaming music platform launched Wrapped, a personalized year-end recap, as a replacement for their Year in Music campaign. In 2015, the subjective music intel received over one million shares on social media; and in 2020, it saw over 60 million. Today, many Spotify users can't wait to share their listening habits at the end of the year.
Levi's: With their Buy Better, Wear Longer campaign, the jeans company partnered with Gen Z influencers like Emma Chamberlain and Jaden Smith to encourage the most Earth-conscious generation to reduce their consumer footprint. The brand acknowledged the negative impacts of fashion production and encouraged consumers to be intentional about clothing choices, emphasizing the experiences that come with loving your clothes. Levi's has yet to release the results of this campaign, but it's a safe assumption that its focus on sustainability and enjoyable experiences resonated with Gen Z.
Ocean Spray: OK, so this one was successful on TikTok, but it wasn't because of Ocean Spray's marketers. User @420doggface208 posted a quick clip of him skateboarding to work after his truck broke down. In the clip, he's drinking Ocean Spray straight out of the bottle and singing along to Fleetwood Mac's "Dreams." The vibes? Immaculate. The video received 30 million video views, Ocean Spray stock numbers doubled overnight, and cranberry juice flew off of the shelves so that thousands of other TikTokers could recreate it—including Stevie Nicks.
These TikTok strategies work because they quickly capture viewer attention and encourage watching a video all the way through. Brands need to cater to Gen Z without pandering to them, so don't worry too much about creating something flawless. Just have fun with it, and they will, too. You can't go wrong with participating in a trend, making viewers laugh, or wowing them with your creativity, as long as your content comes off as genuine and personable.
This article was written by Sammi Burke and was originally found here: How to Market to Gen Z on TikTok | Backstage